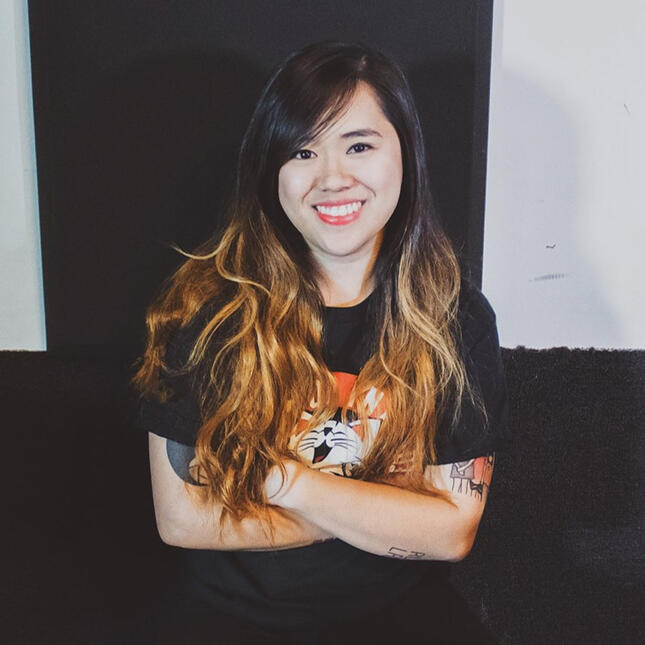 Meryl M.
---
Los Angeles-based photographer
(i shoot concerts and a little bit of portraits too!)
About
Meryl M (Melquiades) is a Filipino-American concert photographer based in Los Angeles, California. She wanted to professionally take photos for as long as she could remember and is now living her dream as a self-taught photographer, also thanks to a little help from her photographer friends (cue: "With a Little Help from My Friends" by The Beatles).She started concert photography in 2014, covering shows of touring bands from the Philippines, Fil-Am local shows, and other artists from the LA music scene. While she enjoys concert photography the most, she also takes portraits & weddings. She has also done multiple projects in video productions with OPM Amerika (live music videos) & Chasing Light Films (weddings & music videos).Meryl also has various interests and passions outside of photography. She is a Nurse, a fur parent to four furry 4-legged children, and a drummer in an LA-based band. Additionally, she is a foodie! her favorites are Chickenjoy (with extra gravy) and literally anything with rice! While Meryl continues to grow as a photographer (with her Redbull energy drink), her future aspirations includes getting more projects as a tour photographer and to pursue her other dream of becoming a Registered Veterinary Technician & to someday build her own animal rescue and shelter.Let's get in touch!
July/August 2022 EDITION
Pearl Jam | Snow Patrol | AFI | Summerfling Memoirs | Cimonti
------------------